Game - Grow - Learn - Lead

Learning - Opportunity - Community - Diversity - Respect
Game - Grow - Learn - Lead
Learning - Opportunity - Community - Diversity - Respect
About GSEF
Mission
To provide opportunities for all Georgia students to use esports as a platform to acquire critical communication, collaboration, and problem-solving skills needed to thrive in work and in life.
Vision
To ensure that all Georgia students possess the knowledge and skills needed to be society's game changers: educated, productive, and empathetic individuals.
NASEF Affiliation
GSEF is the Georgia affiliate of NASEF (North American Scholastic Esports Federation).  NASEF provides STEM accredited curriculum and offers a national support system which includes national competitions in esports tournaments as well as education challenges.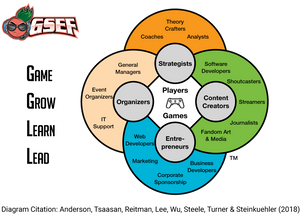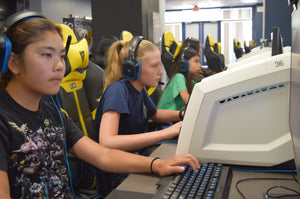 Core Values
Learning » We connect learning and play in and out of the classroom so that students, educators and families experience the real-world value of education through interest-driven learning. 
Opportunity » We value a safe and engaging space for all students to connect, play, learn, and grow. 
Community » We build a strong community of interconnected scholar players who demonstrate leadership, accountability, commitment, and fortitude. 
Diversity » We develop strong character and self-identity so that all participants celebrate individuality and differences. 
Respect » We honor the human potential for respect of self and others.
GSEF Co-Funder, Wes Byrd, and educator, Chris Aviles, discuss "Education Through Esports".
News & Events
GSEF is excited about its new partnership with Atlanta-based Ghost Gaming and Generation Esports to provide esports programs to underprivileged middle schools throughout Georgia. Together, the three organizations will provide...
This event is packed with special guest speakers from the gaming and education industries.  Come learn from them first hand as they discuss esports and its impact on education and...